Patrick b 1821 and Judith Ryan
As outlined in the North Tipperary posts page, I have found the records of 3 children of Patrick and Judith Ryan from Thurles parish.
One of these was a Patrick b 1821. Patrick married Mary Roche in 1843 when he was living at Boolahaha, a village 5 miles to the north east of Thurles.  Their children were:
James Heade b 1845, Thurles D before 1871
Mary Heade b 1848, Thurles
Margaret Heade b 1855, Alderney. In St Peter's Port, Guernsey in 1901. No sign in 1911
Ellen Heade b 1861, Alderney
Matthew Heade b 1856, Alderney
John Heade b 1860, Alderney
Patrick was a mason. In Alderney in 1847, work began on building a long breakwater in Braye Bay. I suspect Patrick was attracted there to work as a mason on building this breakwater and other projects.
They were in the 1851 Alderney census as Heade, 1871 as Head, then in the Guernsey census of 1881, 1891 and (Margaret) 1901 as Hade.
Mary died in 1891 and Patrick in 1898. There is no sign of descendants of Matthew or John. Mary Hade was in Warwickshire in 1881.
A photo of the gravestone of Patrick and Mary Roche in Le Foulon, Cemetery, St Peters Port, Guernsey is: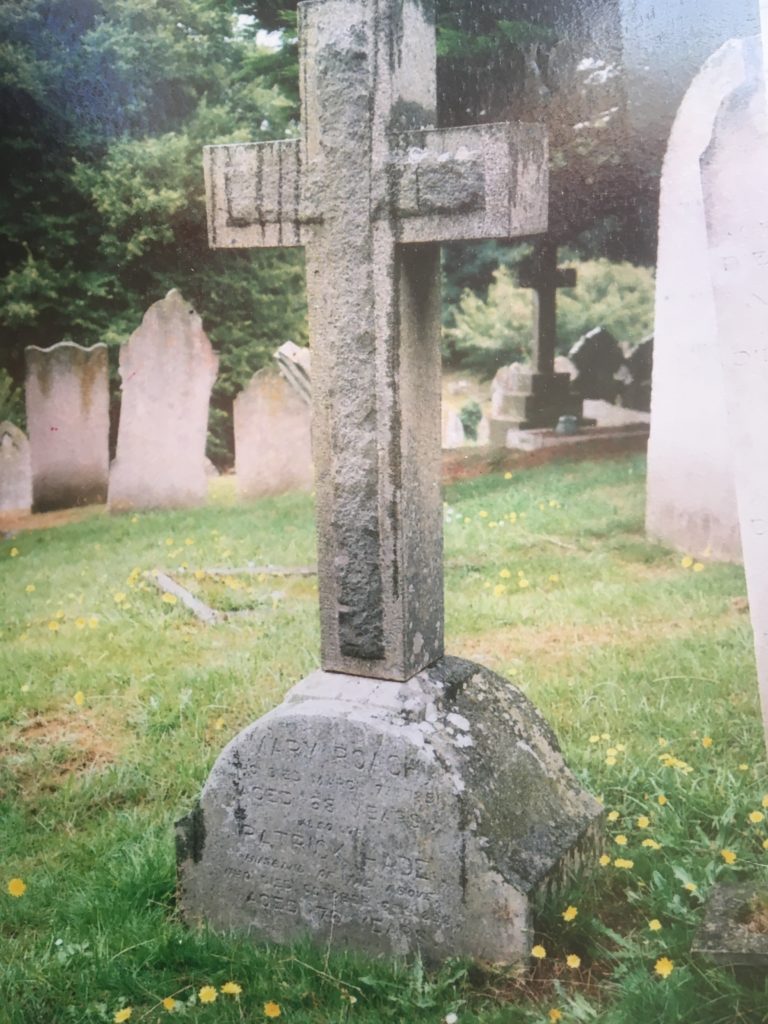 This gravestone can be found at grave no 62, section Y.
I have found no living descendants.